Sleepyhead Estate rezoning signed off by Environment Court
Fri Feb. 25th 2022
The Environment Court has issued a consent order confirming the rezoning for "The Sleepyhead Estate" development at Ohinewai.
---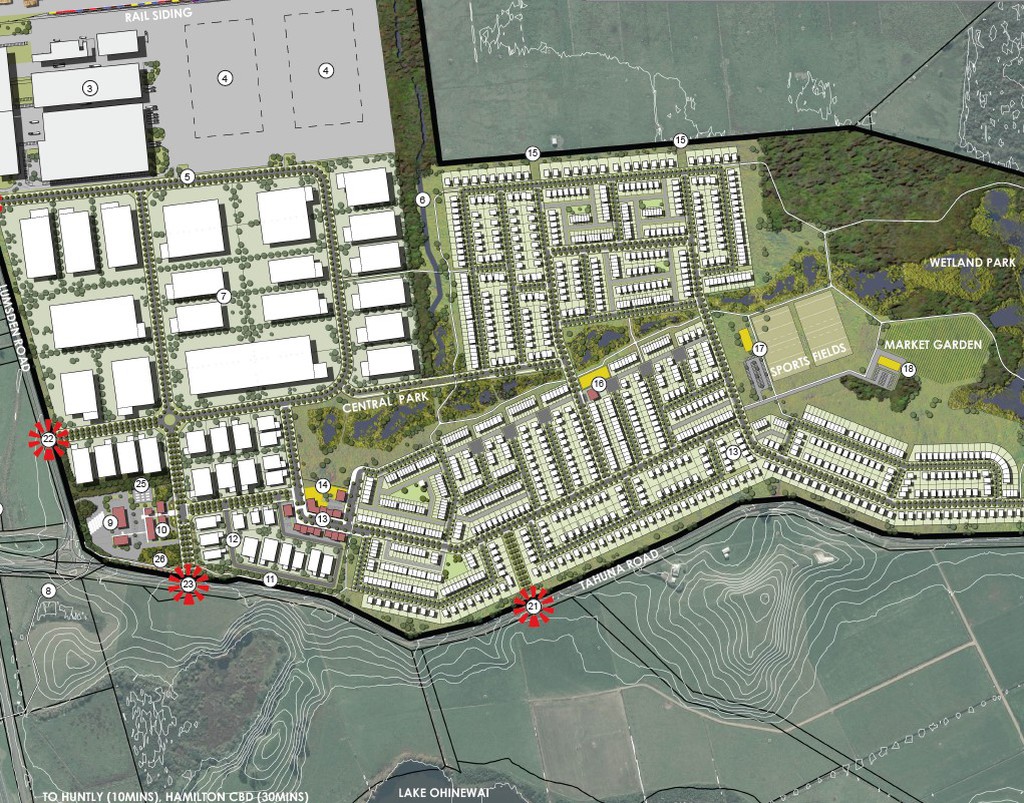 The Environment Court has issued a consent order confirming the rezoning needed by The Comfort Group to proceed with "The Sleepyhead Estate" development at Ohinewai in the northern Waikato.
The Comfort Group will relocate and consolidate the company's Auckland operations to the new town, to be established on a 176ha rural site, with better connections to road and rail (a rail siding was approved via the Fast Track process) and an ability for employees to be landowners rather than tenants. Other large scale industrial and commercial operators are expected to follow with projections of 2,600 jobs and $1.2B invested in the district within 10 years.
Simon Berry led the legal team, with Senior Associate, Kate Storer, and Associate, Olivia Manning, working with a team of specialists in an array of disciplines. Partner, Helen Andrew, was also closely involved in the Fast Track consenting process for the foam factory and rail siding.
"I would rate Ohinewai as the most difficult greenfield rezoning I have been involved in," says Simon Berry. "We faced some difficult hurdles but had a great team of experts who working proactively to remove the "why nots" for Ohinewai, one by one. Having worked on the Ohinewai project for almost three years, confirmation of the rezoning gives the Berry Simons project team a real sense of achievement."
"The development will give the entire area an enormous boost and represents the delivery of a vision long held by Craig Turner, who has shown outstanding commitment to the project. We can't wait to see production start and the first houses built," says Berry.
Work on the site is well underway.
"The outcome for the Comfort Group at Ohinewai really demonstrates the benefits of fast-tracking. The pragmatic, solutions-focused approach brought by the Expert Consenting Panel means real economic benefits will be seen flowing from Sleepyhead Estate much earlier than would have been the case if it had gone through the usual RMA consenting path. It's very satisfying to have been part of delivering such results for our client and the region," says Helen Andrews.
---
News & Updates